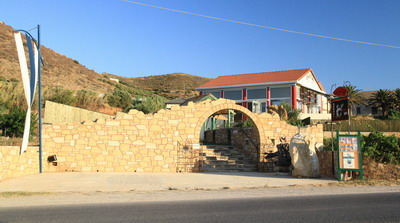 Contact & Imprint
Olive Bonsai & Art
Michalis Bantouvakis
73400 Trachilos - Kastelli / Kissamos
Crete, Greece

Telephone: 0030-28220-23573
E-Mail: mailolive-bonsai-art,com

Our gallery is located in the northwest of Crete, 40 km west of Chania and 4 km outside the city of Kissamos.
Anfahrt:
You'll find us 400m after the ferry port of Kastelli/Kissamos on the way to Falassarna or Balos on the left side.
GPS: 35``30`39N - 23``37`58E

opening times
In the season from the beginning of April to the end of October the core opening time is daily 11.00 to 20.00 o'clock.


You also can find us TripAdviser.
And on facebook.
Website & co
Gestaltung: Sven Mücke
Programmierung & Gestaltung: ichier

All photos used are legally protected.

Verwendete Schriften:»Open Sans« von Ascender Fonts // Apache License
»Neuton« von Brian Zick // SIL Open Font License
»Font Awsome« von @davegandy // SIL Open Font License
Datenschutzhinweis
Wir tracken und speichern nichts außer natürlich Ihre Bestelldaten. Und Google trackt via der hier oben eingebundenen Karte. Im Detail: Datenschutzerklärung.


www.olive-bonsai-art.com
www.naturkosmetik-und-geschenke.olive-bonsai-art.com